VIRTUAL WINE TASTINGS WITH WATTLE CREEK

Private Virtual Wines Tastings are available Monday through Saturday from 10:00 am to 5:00 pm and Sunday may be booked depending on your host's availability. This experience is complimentary with the purchase of one or more of the Wattle Creek Virtual Tasting flights below.

During your tasting, your Wattle Creek wine guide will explain the wines from your selected pack and share Wattle Creek's unique approach to winemaking that beautifully complements our collection of wines from Sonoma County.

Guests may purchase our pre-selected Virtual Tasting flights, or create a customized experience for any group size to match your specific budget. To set up a customized tasting please contact us at 707-755-3325 or [email protected].

SCHEDULING YOUR VIRTUAL TASTING: Once your pack has been purchased, please book your appointment online or contact our customer service team at 707-755-3325 or [email protected] to schedule your private virtual tasting.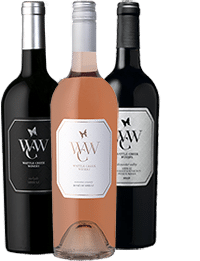 THE PIZAZZ OF SHIRAZ
Shiraz produces wines of a diverse style, from the easy-drinking, fresh style to the intense, full-bodied and highly concentrated styles. Discover the beauty of Shiraz with this virtual tasting pack.

Wines Included: Alexander Valley Cabernet Shiraz, Rockpile Shiraz, and Rosé of Shiraz

Retail: $100.00 per pack | Wine Club Price: $80.00 per pack
+ Enjoy $10 ground shipping per pack on your purchase.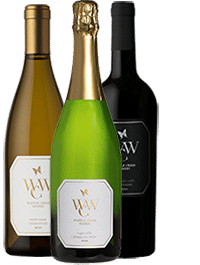 WATTLE CREEK VARIETY PACK
Since 1994, Wattle Creek Winery has been sharing a passion for wine and life… creating exceptional wines. Wattle Creeks unique style of wines from the Alexander Valley is refreshing and inspiring – a new approach that beautifully complements our collection of wineries in Sonoma, Napa and France.

Wines Included: Sparkling Blanc de Blancs, Petaluma Gap Chardonnay, and Alexander Valley Zinfandel

Retail: $115.00 per pack | Wine Club Price: $95.00 per pack
+ Enjoy $10 ground shipping per pack on your purchase.

---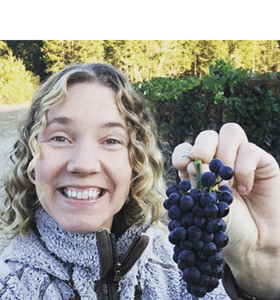 YOUR HOSTESS – WINEMAKER, KATIE CARTER
As a Sonoma County native, and graduate of UC Berkeley, over the years Katie has demonstrated a keen interest in winemaking of various styles as well as in-depth knowledge of Sonoma County. Prior to joining Wattle Creek in 2006, Katie had pursued her passion overseas, completing a harvest with the Mulderbosch Winery in South Africa as well as working with a wide variety of winemaking styles with Tandem Winery and Greg & Greg Custom Crush in Sebastopol.

Her positive energy and can-do attitude have helped lead our cellar and winemaking team in the production of world-class, award-winning wines and any projects with her involvement are sure to shine.