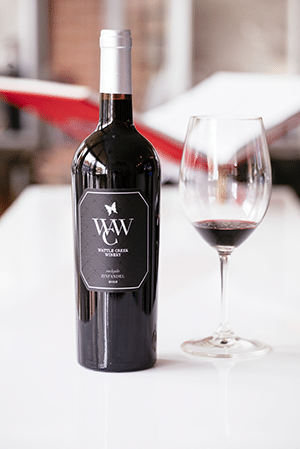 EVENTS
Wattle Creek and our sister winery DeLoach Vineyards offer a variety of public and private events throughout the year and each offers a unique experience and atmosphere. Please check back often to view our upcoming 2023 events featuring Wattle Creek wines.
---






VALENTINE'S WINE & CHOCOLATE PAIRING
Available February 10, 11 & 12
A divine pairing of our wine with bon bons from Earth & Sky chocolatier. Our Sparkling Syrah, two Pinot Noirs and a Zinfandel matched with a remarkable chocolate bon bon will charm your loved one and ignite your passions.
$55 per person | $44 Members
Make a Reservation»


VINE-TO-BOTTLE WINEMAKER DINNER
Reception: 5:30 pm | Dinner: 6:00 pm to 9:00 pm
Meet the growers at our annual Vine to Bottle Wine Maker Dinner! Our wine-grape growing partners are dedicated to and passionate about eco-friendly farming practices that lead to the production of our high-quality wines. Join us at our Estate Guest House as we celebrate our long relationships at this special family-style dinner. We will pour wines from the families who grow the fruit for our Heintz Sparkling Wine, Hawk Hill Chardonnay, van der Kamp Pinot Noir, and Fanucchi-Wood Road Zinfandel. Meet the Growers behind the van der Kamp and Fanucchi-Wood Road vineyards, Malia van der Kamp and Peter Fanucchi!
$125 per person | $100 per person (member)
Make a Reservation»


BARREL TASTING PRESENTED BY WINEROAD
March 3 – 5, 2023 | 11:00 am – 4:00 pm
Discover this time-honored tradition in Sonoma County. Learn directly from the winemakers how they work with the wines after harvest, before the wine is bottled. Be the first to taste limited-production wines and take the opportunity to purchase futures for your own cellar.
Get Tickets»


SPRING CLEANING SALE
Saturday, April 1 & Sunday, April 2
It's time to clear some room in our cellar! Shop one of our most significant sales of the year at DeLoach Vineyards. Reservations are not required to attend this sale and guests are invited to join us at the winery on Saturday, April 1, and Sunday, April 2, on a first-come-first-served basis to shop a wide selection of wines from across the Boisset Collection. Shopping will be available from 11:00 am to 3:00 pm, and members receive exclusive first access to this sale starting at 10:00 am.


EARTH DAY CELEBRATION FLIGHT
April 17 through 23, 2023
Celebrate Earth Day with luxurious wines from DeLoach Vineyards! Our special flight, available April 17 through April 23, allows you to discover and taste our exquisite varietals grown locally and sustainably. Join us in honoring Mother Nature's bounty – cheers! Reservations will become available six weeks prior to the event. Please note that the date of this event is subject to change.


TASTE ROUTE 116 SPRING CLUB APPRECIATION
April 22 & 23, 2023
During the spring Route 116 Wine Club Appreciation Weekend, you'll get access to 11 wineries and their Wine Club Benefits all weekend long! You'll get discounts on wines, tastings created especially for you, and other special treatment. Reservations will become available six weeks prior to the event date.


SONOMA COUNTY BARREL AUCTION
May 4 & 5, 2023
The Sonoma County Barrel Auction, an annual event produced by Sonoma County Vintners, features Never Before, Never Again wines handcrafted by the county's top vintners, representing the stylistic range and world-class quality of Sonoma County. Each lot is truly original. This exclusive auction is by invitation only for members of the wine trade and media.
Learn More»


MOTHER'S DAY BRUNCH
Sunday, May 14, 2023
Celebrate Mom this Mother's Day with extraordinary magnificence! Pamper her with a delectable brunch filled to the brim and topped off by our exquisite DeLoach wines. Make it an unforgettable outing of glimmering luxury for your special lady. Reservations will become available six weeks prior to the event. Please note that the date of this event is subject to change.


WINE & FOOD AFFAIR PRESENTED BY WINEROAD
November 4-5, 2023 | 10:00 am – 4:00 pm
This is a full weekend of wine and food pairings in the Alexander, Dry Creek, and Russian River Valleys with all your favorite wineries.